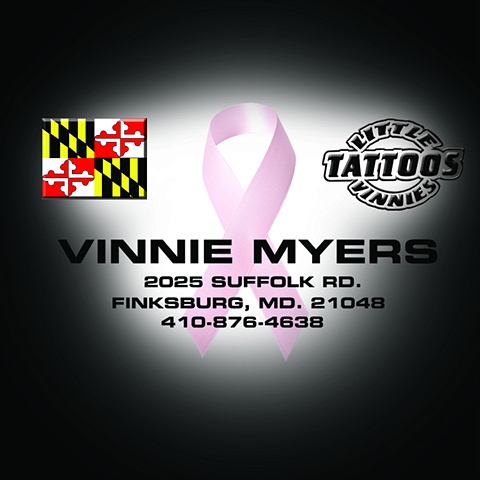 The Vinnie Myers Team now has a new website !! Please click the LINKS tab for a URL connect to the new site or click here. To look at ALL of Vinnie's art continue with this site.
This site represents my older art but something I loved to do. Now I devote all my time to doing Nipple/Areola tattoos and do art on the side when I find time to do so... not as much as I would like but I love what I do and fishing and drawing, shelling and time with family is really what it is about to me. But...
The art you see here is a cross section of the thousands of pencil illustrations and tattoos I have generated over the past 22 years. Many things have changed over the past few years and now I spend most of my time tattooing nipple areola tattoos on breast cancer warriors... trying my best to get them closer to where they want to be. I no longer do traditional tattooing but feel free to call the shop to get info on appointments... 410-876-4638.
Breast Cancer Ladiess please call the same number for info on any nipple/areola tattooing...... Thanks....